Laptop Support - High-End Solutions for Flawless Laptop Functioning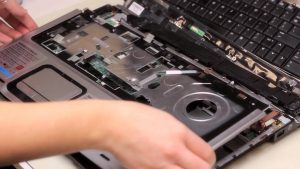 Laptops are the widely used portable devices subject to variety of issues – you would not debate this if you have been using one regularly! The Fixicians is known for its excellent laptop tech support services. You can solve any laptop problem in a jiffy when you have The Fixicians as your support service provider.
Professionals at The Fixicians have ample experience and expertise to sort out your entire laptop support requirements irrespective of brands - Acer, HP, Samsung, Dell, Sony and the like. No matter how critical or simple your laptop issue is,  The Fixicians excels in providing the best possible support for laptop of any kind. Laptop tech support from us is well known and can help you sort your issues fast!
Laptop problems are varied – there can be screen problems, connection problems, issues with power supply, battery problems and so on. Laptop computer repairs from The Fixicians also include hard drive testing with diagnostics utilities which are generally used by most authorized service providers. If you are looking for a trusted source for your laptop support, The Fixicians is the ideal choice for you. A huge array of laptop repair services from The Fixicians is available to you as and when you need it.
The Fixicians offers support for laptop problems like:
Unresponsive programs
General issues
Power jack related issues
Audio visual problems
Fan failure
Booting problem
Power issues
Hard drive issues
Problems regarding Bluetooth and Wi-Fi devices as well as with the internet connection.
No point in losing your valuable time in figuring out your laptop problems! Seek the right laptop service solution from The Fixicians professional engineers!
The Fixicians, providing you services you can trust and quality you can afford!