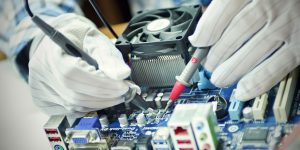 The Fixicians can help solve your computer problems
Does your computer regularly crash, is slow and unreliable, our service can give it a fresh lease on life.We will troubleshoot your computer to find out what is going wrong and then perform any necessary fixes required.
The Fixicians have provided computer repairs to thousands of customers. Our technicians come to you, can efficiently diagnose the problems and will provide a solution to get you up and running quickly and economically. We guarantee our work and deliver a service second to none.
Our technicians provide fast, efficient computer services for:
Laptop and desktop repairs
Computer hardware repairs and replacement
Virus and malware removal
Diagnosis and solutions for software
Software installation and configuration
Computer and software instruction
We offer repairs and service to all the major brands including: Toshiba, HP, Sony, Dell, Asus, Lenovo, Acer and Apple. Our technicians provide services for laptops, desktops and notebooks. We are fully qualified to repair and service all of your computer repair needs and ensure that you are completely satisfied with our service before we leave.
The Fixicians can also help with:
Office and home networking
Software and hardware upgrades
Internet connection and diagnosis
The 10 of most requested computer repairs
Computer is running slow
Internet speed is slow.
Solving a virus infection
Internet connection problem
Computer overheating
Computer shutdown
Blue screen
Noises from the computer
Computer freezes and locks
Software does not work
Call The Fixicians to discuss your computer problem and our professionals will take care of it!
The Fixicians, providing you services you can trust and quality you can afford!